Tainted by scatalogical songs about pissing , farting and Pamela's popo, Serge Gainsbourg's follow up to Histoire de Melody Nelson is saved by the title cut and his devastating goodbye song, "Je Suis Venu Te Dire Que Je M'en Vais" which translates into English as "I've Come to Tell You I'm Leaving" and features the real life sobbing of actress Jane Birkin.
Recorded with CSN and Y's touring band as well as members of Neil Young's band ( and Neil himself on piano credited as Joe Yankee), Graham Nash's Wild Tales is darker material than his fans might expect. But it rocks as fine as anything he's ever done. One of the year's great surprises for me!
Vibe master Roy Ayers knocked out one of the best blaxploitation soundtracks of all time on this 1973 effort, highlighted by the funky "Coffy is the Color".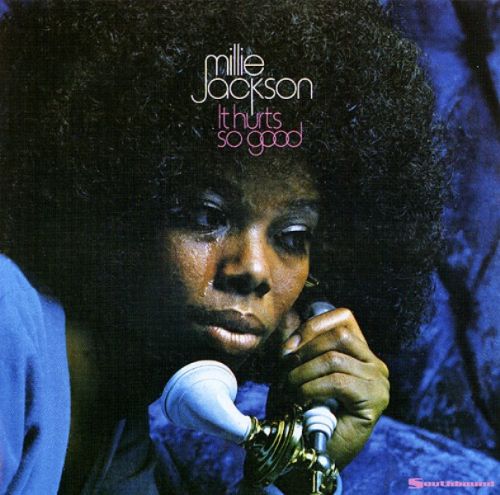 With the hit title track, which was also featured on the soundtrack to Cleopatra Jones, Millie Jackson hits her stride. She gets super funky on "Hypocrisy". She'd follow It Hurts So Good with Caught Up, which will be in the running for my fave soul album of 1974
Late of Lindisfarne, Alan Hull released his first solo album, the very tasteful Pipedream, in 1973. File between Duncan Browne and John Martyn.
Henry Cow set out to be avant rock and anti commercial. Signed to Virgin, Fred Frith and company challenge listeners with dissonance, moments of beauty and on "Nine Funerals of the Citizen King", a political statement. Robert Wyatt would soon proclaim Henry Cow his favorite group.
[Out of Print]
Is Lightnin' Rod's Hustlers Convention the birth of rap? With Kool and the Gang providing back tracking, Last Poets member Jalal "Lightnin' Rod" Uridin ( Alafia Pudim) rhymes the story of two hustlers, Sport and Spoon, in the drug and crime infested inner city streets.